Microsoft unveiled the Surface Go earlier today as the company's most affordable and smallest Surface model, and in a video rolled out a few minutes ago, the device is dissected to show us what's under the hood and how it all came to be.
Surface Go was designed from the very beginning to provide the versatility of the Surface lineup but in a smaller package, so the 10-inch display can be connected to a Type Cover to get a laptop instantly.
But reducing the cost obviously forces customers to make a compromise, despite Microsoft explaining that you won't feel much of a difference.
Instead of Intel Core i5 or i7 chips, what you get is a Pentium Gold Processor 4415Y chip that runs Windows 10 in S Mode. The operating system can be unlocked to Windows 10 Pro should you want to unleash the full power and benefit from Win32 app support.
Aimed at the education market
With its small price and ultra-light form factor, the Surface Go is first and foremost aimed at the education market, though Microsoft has also included features that could make it the right choice for mobile workers as well. The hardware, however, could show its limits when running high demanding tasks.
"For a family at home or on the move, an expert on the front line of a business interacting with customers, or a school that wants to provide its students with the most versatile tools for learning, this device offers a premium experience with incredible value," Microsoft explained in the original announcement.
Microsoft Surface Go will go on sale in early August together with an entirely new lineup of accessories, including Type Covers and mice. The device will also offer support for the Surface Pen, which will have to be purchased separately, and will start at $399 without any such accessories included in the box.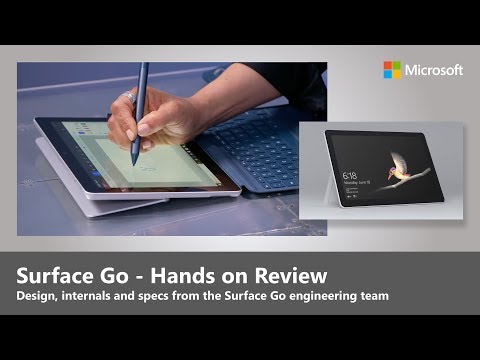 Play Video